We can't wait to see you next year!

2019 Dates
Session 1: June 20-23
Session 2: June 25-28
Session 3: July 11-14
Session 4: July 16-19
Massanetta's Middle School Conference transforms the faith journey of hundreds of middle schoolers from all around the country. Every aspect of this conference is crafted with middle schoolers in mind. Conference activities like keynote, recreation, encounter groups, and workshops are centered on the theme "created. claimed. called. y'all are mine" and our key scripture verse Isaiah 43:1-2.
We promise it will be one of the best things your youth does all year!
Session 1 – June 21-24
Session 2 – June 26-29
Session 3 – July 5-8
Session 4 – July 10–13
We have made some changes this year, so please read the packet completely.
Start planning now and pick your date to attend the 2018 Middle School Conference at Massanetta Springs.
We are now including rising 6th graders as participants in Middle School Conferences. Make sure you note on the registration form that they are rising 6th graders.
Everything you need to register for MSC is in the packet. Click on the link in the 'Overview' tab to download the 2018 MSC Registration Packet.
Building Leaders who Love God,the Church, and the World
Each year Massanetta Springs invites 44 ministry-minded high school youth to serve and lead within the Middle School Conferences. This dynamic leadership program provides a place where youth can lead alongside adults who serve as mentors, facilitators, encourages, older siblings, and faith friends.
Heralded as one of the strongest and most significant leadership tracks in the Church today, the Massanetta Springs Enabler Program changes the lives of younger youth who attend, empowers the faith of the older youth who serve, and creates for the Church a powerful witness to the work and witness of young people in the 21st century.
The Enablers are woven into the flow of every aspect of the conferences, unpacking the scripture in keynotes, organizing large group recreation activities, leading in worship, and building the conference community as they ARE the small group leaders.
The Enabler Program is entering its 25th year! It is with joy and thanksgiving that we acknowledge the hundreds of young adults who have been impacted by this program. Many continue in full time Christian ministry and a majority continue to worship, serve, and fellowship in faith communities around the nation. Applications are due by January 15, 2018.
June 21-24 and June 26-29
Co-Directors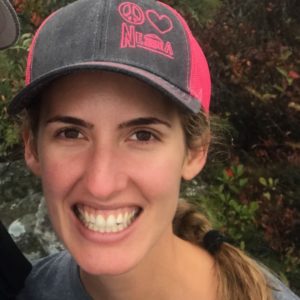 Haley is a 2nd Grade Teacher in Raleigh, North Carolina. She graduated from UNC Chapel Hill and is a member at White Memorial Presbyterian Church. This is her 2nd year Co-Directing the Middle School Conference and can't wait to be back! Haley has been coming to Massanetta ever since middle school and absolutely loves it there!
Chelsey has been a part of Massanetta for a few years, serving as an enabler coordinator and workshop director at the middle school conference and has found the ministry and community at Massanetta to be unlike any other! Chelsey is a middle school special education teacher in Chapel Hill and a member of University Presbyterian church. Chelsey loves to watch sports, hang out with friends and spend time with her two cats Elliott and Theo. She can't wait to spend another summer in Massanetta…see you on the slip-n-slide!!
Allysen is a graduate of Union Presbyterian Seminary where she spent just as much time in the library as she did on the Ultimate Frisbee field. She loves hiking in the mountains, running with her dog Milo and creating intricate decorations on her homemade pies and cupcakes. Allysen has been sliding down the Massanetta slip-n-slide since she was in 7th grade and is excited to be back at the Netta this summer! Allysen currently serves as the Associate Pastor for Youth and their Families at Decatur Presbyterian in Decatur, GA.
Caroline first experienced Massanetta Springs as a middle schooler at the middle school conference. Her love of Massanetta drove her to serve as an enabler for three years and most recently Recreation Director at the "Wear Love" conference. Currently Caroline lives with her husband Jon and their crazy puppy Axel in Huntersville, NC. Caroline works as a nurse in the Pediatric Intensive Care Unit at a hospital in Charlotte, NC. Caroline looks forward to all of the fun and laughter that she will get to witness at the recreation events and can't wait to meet everyone in June!
Scott Brown is the Director of Youth Ministry and worship leader at Jamestown Presbyterian Church. He has been in Youth Ministry for almost 20 years. When not hanging out with youth at church, Scott has fun facilitating groups on Challenge Courses. Outside of work, Scott enjoys spending time with his family and feeding his creative side, either through music or art. He can't wait to see Y'ALL!
July 5-8 and July 10-13
Co-Directors
The Reverend Kelly Kaufman began her work in ministry a little over 16 years ago serving as the Director of Christian Education in Waynesboro, VA. She is a graduate of Mary Baldwin College, now Mary Baldwin University, and has a Masters in Divinity from Austin Presbyterian Theological Seminary. Before ordination, she served three churches, two as the Director for Christian Education and one as the Director for Youth Ministry.
Mary is looking forward to being back in the "thin space" of Massanetta for the July conferences. She has served as a Workshop Director four times, all of them during June. Mary is a member at Westminster Presbyterian Church in Knoxville, TN, where she has served as Education Coordinator since 2014, and is also active in the Presbytery of East Tennessee.
Rebekah is the Associate Minister for Christian Education and Discipleship at Brick Presbyterian Church in New York City. She is from Greenville, S.C., and graduated from Wofford College and Duke University Divinity School. Rebekah has a passion for storytelling and loves teaching all ages. In 2016 she published her first children's book, The Day When God Made Church, with Paraclete Press and her second book comes out during the fall of 2018.
Genevieve is the Director of Middle School Ministry at White Memorial Presbyterian Church in Raleigh, North Carolina. She oversees middle school programs, classes and trips; coordinates adult leaders who are called to work with sixth, seventh, and eighth graders; and, perhaps most importantly, provides support and care for middle school students. Genevieve most recently, served as Associate Youth Director at Edenton Street United Methodist Church in Raleigh after working as the full-time Summer and Adventure Camp Coordinator at Camp Don Lee.
When Steve Lindsley is not being Senior Pastor at Trinity Presbyterian Church of Charlotte, or songwriting/gigging, or keynoting/leading music for various retreats and conferences, or working in his yard, or playing pick-up basketball with his two sons, or cheering on his Carolina Panthers and Charlotte Hornets, or watching music competition reality TV shows with his wife, it probably means he's sleeping.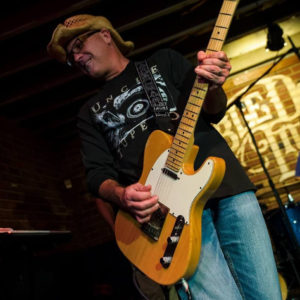 erry is a singer-songwriter/worship leader living in Mount Airy, NC.He plays over 100 shows a year, as he has done for, well, forever. He also leads Worship at 2 churches in Winston-Salem, NC. He lives with his awesome wife, Jennifer, and his 2 funny, smart, amazing kids, Georgia (16) & Matthew (14). He loves reading & running, but usually not at the same time.
Below are several forms that will be helpful whether this is your first time at the Middle School Conference or you're a seasoned veteran.
Registration forms, Policies, Procedures & Cancellation, Housing Preference Sheet & Packing List (changes have been made from last year's packet–please read carefully to note the changes.)
Church Contact Sheet, Registration/Covenant Forms and Housing Preference Form
Missing those songs we sang?
Wish you had notes from those keynotes?
We got you!

Check out these resources from the 2018 Middle School Conference, "Y'all Are Mine."
JUNE SESSIONS

JULY SESSIONS