Today's Ministry through a First Century Lens
Massanetta Springs invites you to this WONDERFUL event that combines the finest of continuing education with programming for the whole family. With thoughtful Bible Study, inspiring preaching, informative forums, and hands-on workshops, the Bible Conference is a unique opportunity.
If your family or church group has a wide variety of interests, The Bible Conference is blessed with the Church Music Conference , and Camp Connections program running concurrently. From young to young at heart, there's truly something for everyone.
The church of the New Testament has the power to refocus today's ministry in amazing ways. Drawing from the Acts of the Apostles and the epistles we will see the gospel move from Jerusalem to Africa, Asia and Europe. On this scriptural journey, we will see how the first century church comes alive for us today, and how it calls us to new ventures and new places.
Bible Study Leader – Rev. Dr. Rodger Nishioka
Rodger is the Senior Associate and Director of Adult Educational Ministries at Village Presbyterian Church in Prairie Village, KS. Prior to joining the pastoral staff at Village PC, he served as the Benton Family Associate Professor of Christian Education at Columbia Theological Seminary in Decatur, GA. A dynamic and inspirational teacher who is much sought after for conferences, Rodger will lead the conference Bible Study each morning July 23 – 28.
Preachers and Worship Leaders
Rev. Anna George Traynham
Anna is an Associate Pastor at Central Presbyterian Church in Atlanta, Georgia.She received a Bachelors of Arts degree in Religion and Christian Education from Presbyterian College in Clinton, SC and a Masters of Divinity degree from Union Presbyterian Seminary in Richmond, Virginia. Likewise, she received a graduate certificate for patient counseling from Virginia Commonwealth University in Richmond.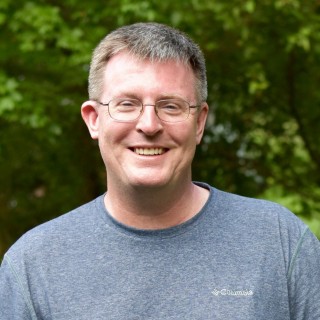 John is the pastor of Massanutten Presbyterian Church in Harrisonburg, VA where he has served since the fall of 2003. Prior to his service to MPC, he served churches in Tennessee. John completed his M.Div. studies at Louisville Presbyterian Theological Seminary and his Masters of Theology in Preaching and worship at Princeton Seminary.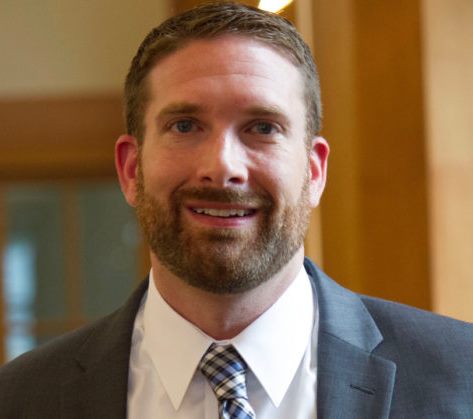 Rev. Dr. Richard W. Voelz
Richard is an Assistant Professor of Preaching and Worship at Union Presbyterian Seminary in Richmond, VA. Formerly, he served as Senior Minister of the Johns Creek Christian Church (Disciples of Christ). He has over a decade of ministry experience in various contexts. A graduate of Vanderbilt University's Graduate Department of Religion with the PhD in Homiletics and Liturgics, Dr. Voelz brings expertise and scholarly interest in contextual homiletics, contemporary homiletic theory, preaching and youth, pastoral identity, preaching in the Stone-Campbell Movement, and contemporary liturgical theology.
Jimmie serves as the Director of the Presbyterian Church (USA) Office of Public Witness in Washington DC.He earned a Bachelor of Arts in Social Studies from North Carolina Central University (Durham, NC); a Master of Arts in Christian Education from the Presbyterian School of Christian Education (Richmond, VA); and a Master of Divinity from the Interdenominational Theological Center/Johnson C. Smith Theological Seminary (Atlanta, GA).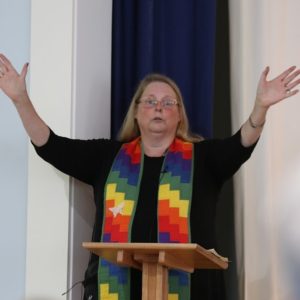 Rev. Judith Fulp-Eickstaedt
Rev. Judith Fulp-Eickstaedt was ordained in the PC(USA) in 1992 after graduating from Columbia Theological Seminary. She has served churches in Warrensburg, New York and Statesville, North Carolina before moving to Northern Virginia in 2005. Judith and her husband (also a PCUSA pastor) have two daughters, one who is currently serving as a PCUSA Young Adult Volunteer (YAV). Judith currently serves as Pastor and Head of Staff at Trinity Presbyterian Church in Arlington, VA. In 2015, Judith and her husband and daughters walked the Camino de Santiago over 50 days, meeting a host of other pilgrims from all over the world. This life-changing experience has fueled Judith's interest in conversations with people of other faith traditions and people who claim no faith tradition at all. Judith is also intensely interested in the intersection of faith and science, especially around the mystery of consciousness and quantam physics.
Alex is a Master of Divinity student at Union Presbyterian Seminary. He is currently taking CPE this summer at VCU-MCV Hospital.

Speakman Chairs of Preaching: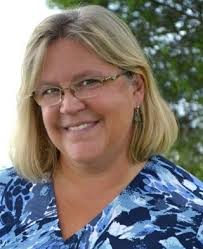 Rev. Dr. Kimberly Bracken Long
Kim is currently the editor of Call to Worship: Liturgy, Music, Preaching and the Arts, and is the pastor of two United Methodist churches in Maryland. Her work has been influential in turning greater attention towards the meaning and place of sacraments and liturgical language in worship. Her most recent work has focused on the theology and history of marriage and includes the book Inclusive Marriage Services: A Wedding Sourcebook (2015). She is also the Co-Editor of the forthcoming Book of Common Worship, 2nd edition due out in 2018.
Tom is the Bandy Professor Emeritus of Preaching at the Candler School of Theology on the Campus of Emory University in Atlanta, GA. He is a noted preacher, teacher, and author. His subject matter of his books include biblical commentary, worship, and preaching. Two of his more recent works are The Witness of Preaching (2016), and The Good Funeral (2013). Tom served as the Speakman Chair of Preaching in 2007, and we are looking forward to welcoming him back to the Hudson Auditorium pulpit.
For more on the Speakman Chair of Preaching Award, click on the Speakman Tab in the navigation on the left for this conference.
Speakman Chair of Preaching
Frederick B. Speakman began coming to Massanetta Springs in 1953. Over a forty year period, he inspired young ministers and ministered to many while on the platform at the Bible Conference. Fred graduated from the University of Oklahoma, Harvard University (M.A.) and Princeton Theological Seminary (B.D.), and in 1950 he received the honorary Doctor of Divinity degree from Washington and Jefferson College in Washington, PA. He served three churches: Central-Brick in East Orange, NJ, Third Church in Pittsburgh, PA, and Westminster Church in Dayton, OH. Fred was also an author and wrote three books of sermons: The Salty Tang, Love is Something You Do, and He Dwelt Among Us.
In 1957 Fred purchased a home in the Cottage Community, on the Massanetta Springs grounds, and in 1983, he and his wife, Zoe, retired and moved to the Cottage Community. With Fred in mind, a family in the Cottage Community began an endowment to which others have added, to ensure that the quality and name recognition of preachers for the Bible Conference will continue to be of the highest quality as has been in the past! This endowment supports the Fred Speakman Chair of Preaching. Each year one or more outstanding preachers are brought to Massanetta during the Bible Conference by the proceeds from the endowment.
Preachers receiving the Speakman Chair of Preaching award:
2018- The Rev. Drs. Kimberly Bracken Long and Thomas G Long.

2017- The Rev. Dr. Luke Powery

2016 – The Rev. Dr. Steve Eason

2015- The Rev. Michael Lindvall

2014- The Rev. Dr. Debra J. Mumford

2013- The Rev. Dr. James C. Howell

2012 – The Rev. Dr. Brian K. Blount

2011 – The Rev. Dr. M. Craig Barnes

2010 – The Rev. Dr. Joanna M. Adams

2009 – The Rev. Dr. William J. Carl III

2008 – The Rev. Dr. Anna Carter Florence

2007 – The Rev. Thomas G. Long

2006 – The Rev. Dr. Frances Taylor Gench

2005 – Bishop William H. Willimon

2004 – Dr. Stephen D. McConnell

2003 – The Rev. Dr. William Powell Tuck

2002 – Dr. Ben Lacy Rose

2001 – Dr. Jerold D. Shetler

2000 – Dr. Paul T. Eckel

1999 – Dr. Myron Augsburger

1998 – Dr. Thomas K. Tewell

1997 – Dr. Ernest Campbell
Monday July 23
Forum
Richard Voelz - Tending the Tree of Life: Reproductive Loss, Adoption, and the Ministry of the Church This forum will help us consider how we break silences around reproductive loss and value adoption in the church as part of the ways we "refocus today's ministry."
Workshop
Beverly George Focus on ArtThis workshop will offer a chance to explore the conference theme through arts and crafts.
Tuesday July 24
Forum
Jim Hershberger - Refuge in the Valley: How the Church can minister in the Name of Christ to Refugees in our Midst. The forum will explore what the legal term Refugee means, how Refugees get here, what Refugees contribute to our community and how the church can support Refugees as they find ways to thrive in this community.
Workshops
Jim HershbergerFollowup Conversation to his morning workshop
Beverly George Focusing your Heart Come learn how to "focus" your prayers using simple art centers and practice reflective prayer.
Kim Long Getting to know the new Book of Common Worship
Wednesday July 25
Forum
Tom and Kim Long What Would Jesus Imagine? The Parabolic Vision of the Church No one knows what the church will look like in the future, but we do know it won't look like it does today. Looking to Jesus' parables as a key, we will ask, "What would Jesus imagine a faithful church to be?"
Workshop
Rodger Nishioka---Followup discussion to his daily Bible Studies
Thursday July 26
Forum
Jimmie Hawkins Presbyterians and Advocacy; They Go Together! The Office of Public Witness is the voice of the PC(USA) in issues of social justice and advocacy. We will discuss the work of the office and the call of God to advocate for justice for all people. Strategies will be explored as to effective congressional and local advocacy. The Christian Church has a long history of advocacy, involvement in abolition and civil rights. Yet there is still a hesitation on the part of many Christians as to how much involvement the church should have in secular, and especially political, matters. God is Lord of all life and the church is to be engaged in all matters which impact the lives of the vulnerable and defenseless. The Bible is filled with advocates who spoke on behalf of a God of mercy, compassion and justice who charges us to "do justice, and to love kindness, and to walk humbly with your God". (Micah 6:8b). Jesus is the ultimate model of being an advocate who preached that ""The Spirit of the Lord is upon me, because he has anointed me to bring good news to the poor." (Luke 4:18a)
Workshop
Anna George Traynham Refocusing Worship What goes into planning a worship service, and how can a church staff or lay leadership work together to plan worship like we enjoy at Massenetta? Come discuss worship planning, liturgical resources, and preaching.
Clayton Rascoe The State of Massanetta
Friday July 27
Forum
Brian Frick Lifelong Christian Formation in the Millennial Age For 50 years we have been following a formula of Christian Formation that separates children, youth, and adults out into different groups and different experiences. Moving forward, research shows that intergenerational and practice based ministries hold promise of more effectiveness. Join the conversation and see where the national church is heading.
Click below to download a copy of the tentative 2018 Bible Conference Schedule.
Did you know that you can take advantage of excellent preaching and teaching right in your own backyard?
The 95th Annual Bible Conference will be held at Massanetta Springs July 22-28.
What happens at Bible Conference?
The short answer is, "A lot!" There is a Bible study and worship service each morning, and another worship service each evening. In between there are workshops, fellowship opportunities, time to just enjoy the beauty of Massanetta's campus, and much more. You can find a summary of last year's schedule here.
How much does Bible Conference cost?
There are several answers to that question depending on your desired level of participation. Morning and Evening worship services are free and open to the public. There is an offering to support the ministry of Massanetta Springs taken at each evening's worship service if you would like to contribute.
If you wish to participate in more than the worship service, there are several options to register for the conference. See the Bible Conference Registration Information for rates and options.
Can I enjoy a meal while I'm there?
Absolutely. You may purchase meals at the Front Desk of the Historic Hotel on the day(s) you wish to attend. If you are bringing a group of 5 or more who wish to eat, we appreciate you calling at least 24 hours in advance to let us know you'll be joining us. It will help us know how much food to prepare.
Who will be speaking?
The conference schedule tells you who will be speaking when. The conference webpage will give you more details about those who are leading the conference.
What if I have questions about the Massanetta Springs Bible Conference that aren't answered here?
If you've read through this, and still have questions, please feel free to call us at 540-434-3829. Ask to speak with Clayton Rascoe, Executive Director or Nola Avey, Registrar for Bible & Church Music Conference. We will be happy to help you!
We are now accepting registrations for the 2018 Bible and Church Music Conferences. Click on the link below for registration form. Be on the look-out for more information in the coming months including speakers, workshops, and more!
To complete the process you may mail your forms to
Massanetta Springs Camp and Conference Center
712 Massanetta Springs Road, Harrisonburg, VA 22801
OR you may EMAIL your completed forms to
nolaa@massanettasprings.org
PLEASE NOTE: All emailed forms MUST be returned as a PDF document.
JPG documents will not be accepted.